Explore a section of the map
This section is taken from the South West section of the redrawn map and includes Bury St Edmunds. Explore it by moving your mouse pointer around the small thumbnail below.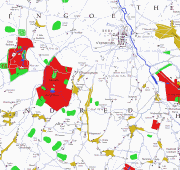 Note that the quality (and size) of the actual prints far exceeds the preview you see here.